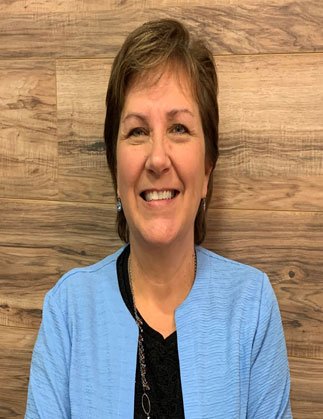 Preschool & WEE Program Director
Loving God. Loving People. Serving our Community.
---
I grew up in a Christian home in rural North Alabama. We attended a small country church for my entire childhood. I gave my life to Christ at the age of nine and had a solid Biblical foundation as well as parents who lived out their faith. My faith really grew during college through my involvement in Baptist Campus Ministries. I was a summer missionary the summer after my sophomore year, which is where I met Bobby. We were married a year later and then attended seminary together where I obtained a Master's in Religious Education.
We have five children (two were adopted) and three grandchildren. We have also been foster parents.
I have served at GracePointe for over 11 years now in children's ministry and now preschool ministry. I have served off and on for many years on praise team and really enjoy singing harmony. I enjoy reading, walks in the woods, art/ drawing, watching period dramas with my daughters and playing pickleball.
Proverbs 3: 5-6. It's a good thing this verse has been my foundation, because with all these children and with fostering, I sure have needed to trust in the Lord! He has been faithful to direct our steps and to bless us beyond measure."
Want to worship with us?
Worship with us in person every Sunday Morning at 10 AM. You also have the option of attending our services online at your convenience.
---