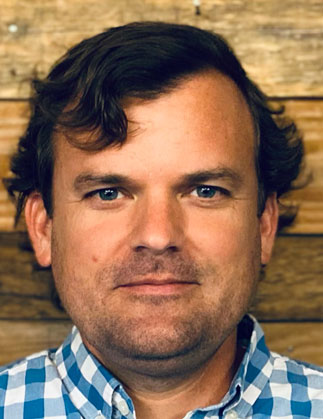 Loving God. Loving People. Serving our Community.
---
Becky and I have been married since 2001 and have 3 girls and 2 boys. We have both lived our whole lives in Madison County, Alabama in and around New Market. I worked in Commercial Construction, Medical and now Engineering. I currently work for Redstone Test Center as an Electrical Engineer/Technician.
---
Becky took over the position of Children's Director at Grace Pointe in early 2022. She has a Business Degree from Athens State University and previously worked in Pharmaceuticals. In addition to her position at Grace Pointe, she homeschools our 5 children.
---
My experience is ministry includes 16 years as a deacon with 10 of those years served as a chairman. I also have 17 years of teaching young adult Sunday School classes. From time to time, I have also been known to sing and play guitar on a worship team, lead choreography for VBS, and work in preschool.
---
We came to Grace Pointe in 2021 and were able to find a place to minister almost immediately without feeling overwhelmed. The main draw for us is Pastor Bobby's vision for church health over church growth. We feel blessed to be a part of this church body and look forward to how God will use us.
---
Jesus has allowed us to be in God's presence through His selfless sacrifice. We feel God's presence when we step foot onto Grace Pointe. We feel that the Holy Spirit has led us here and continues to lead our steps further in ministry.
---
Romans 8:1 "There is therefore now no condemnation to them which are in Christ Jesus, who walk not after the flesh, but after the Spirit."
Want to worship with us?
Worship with us in person every Sunday Morning at 10 AM. You also have the option of attending our services online at your convenience.
---